Creator of Opportunities & Technology Partner
Every day, we help our customers better understand the needs of their consumers, to optimize their infrastructure and their operations, to mobilize their employees and to create value at all levels of their business.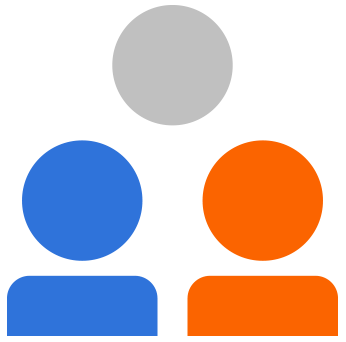 Cutting-edge solutions that transform
your way of working
Protect your business intelligence and defend your business from cybersecurity threats.
Decipher your business data to better meet your business challenges. Discover winning models and generate revolutionary ideas.
Solve real problems and boost your business value with applications, and scalable infracture and services that offer flexibility, agility and exceptional performance.
Engage your customers at all points of contact and generate success in your marketing efforts, your e-commerce initaitives and your supply chain.
Build a team of committed and talented employees that will develop more sustainable relationships with your customers while creating measure business results.
Give your teams the tools to communicate, analyze and collaborate more effectively
Reinvent your industry's business model
Deliver a more intelligent and personalized business experience to all points of contact.
Work faster, more efficiently and innovate thanks to a better understanding of your customer.
Reduce your costs, improve your risk management, better serve your customers' needs and differentiate yourself within your market
Maximize your assets, your infrastructures and improve your operational and financial efficiency.
Transform your supply chain and your manufacturing operations. Build more lasting relationships with your customers and partners.
Manage your assets efficiently, improve overall productivity, workplace safety and reduce your costs.
IBM Gold Business Partner since 1977
As an IBM Gold Business Partner, we deploy customized digital and cognitive solutions that enable Canadian companies to integrate technologies at the core of their business model and to derive numerous benefits in terms of operational agility, communication, corporate culture, customer experience and market differentiation.